︎︎︎ HOME
Oficina Site-specific e Agroecologia
Oficina realizada durante o
IX Ciclo de Investigações
do Programa de Pós-Graduação em Artes Visuais da UDESC
Santa Catarina, Brasil

2014
Reflexão sobre os usos do solo na arte e na agroecologia. Introdução ao conceito de ativismo alimentar, aula prática de mapeamento de matinhos comestíveis, desenho das espécies e produção de sucos específicos (bebidas à base de frutas e verdes locais).
—
Agroecology and site-specificity
Workshop presented during the
9th Ciclo de Investigações
at the UDESC Visual Arts Graduate Program
Santa Catarina, Brasil
2014
This one-day workshop (8h) discusses the uses of the land in art and in agroecology and introduces the concept of food activism. Practices include identifying wild edibles, drawing the species and making "specific smoothies" from fruits and local greens.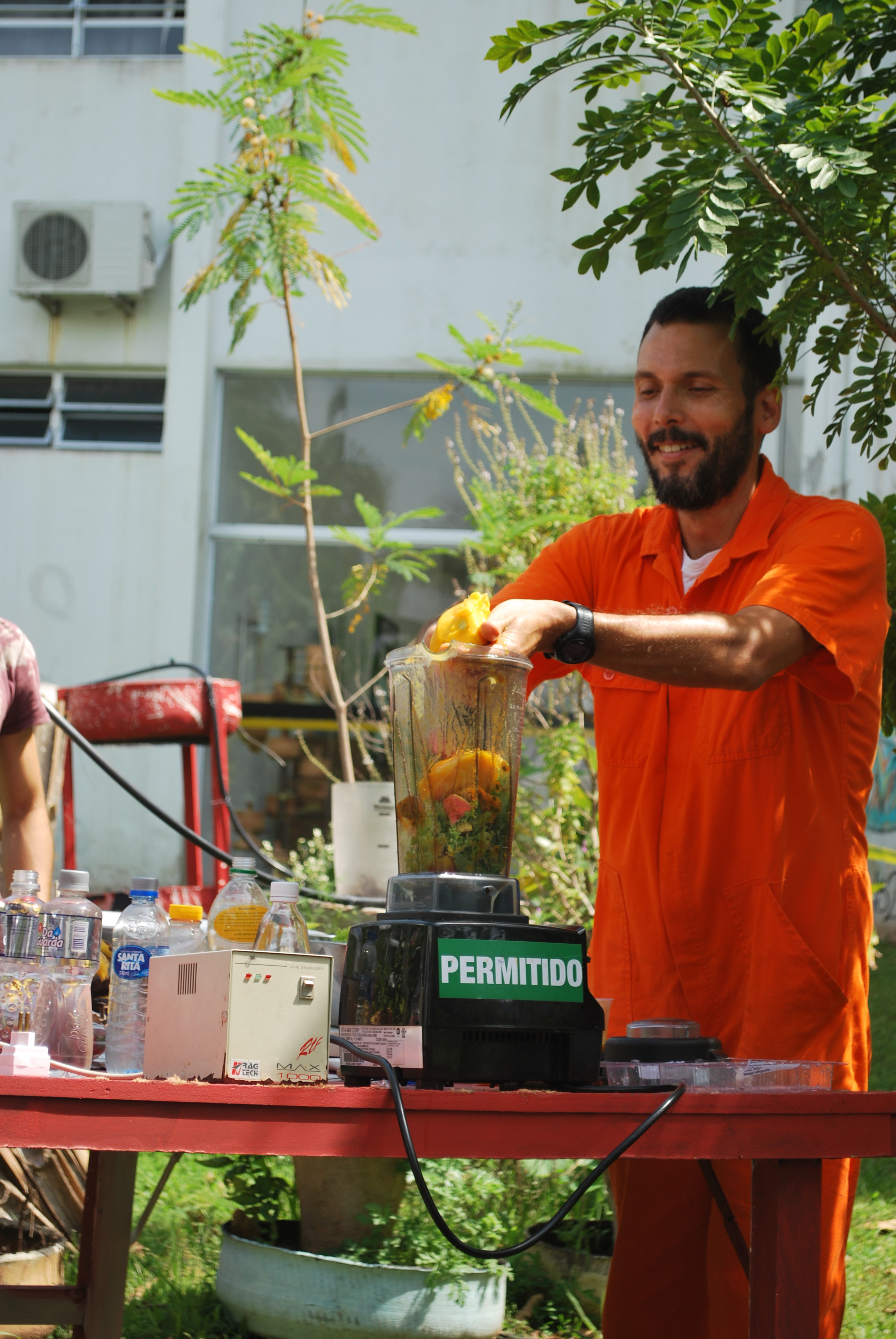 Photos: Rafael Schultz e Cláudia Hamerski.